Hatta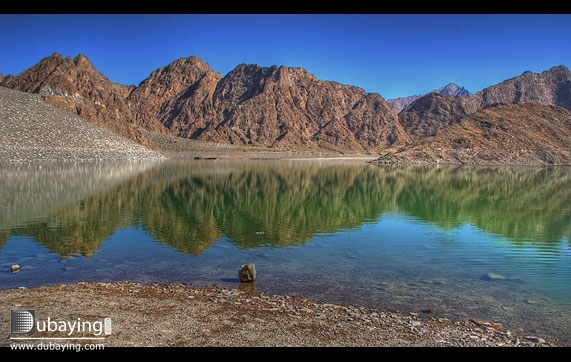 Hatta is the inland exclave of the emirate of Dubai in the United Arab Emirates, located relatively high in the Hajar MountainsTraditionally the summer habitation of Dubai-based families escaping the heat and humidity of the coast, it lies to the south-east of Dubai's main territory. Since the early 1980s, Hatta has been a popular destination for adventuring expatriates and local families alike 'wadi bashing' through the tracks between Hatta, Mahdah and Al Ain.
Hatta is about 248 km (154 mi) east of Dubai City. It has a popular Heritage Village, including a collection of reconstructed traditional mountain dwellings and is popular for weekend getaways with both people camping in the winter months or staying at the Hatta Fort Hotel.
The old village of Hatta includes two prominent military towers from the 18th century and the Juma mosque (built in 1780), the oldest building in Hatta. The traditional water supply (falaj system) has also been repaired.
Hatta's status as an exclave of Dubai arose in the late 19th century, when the village of Hajarain or Hijrain in Wadi Hatta was given to Sheikh Rashid I Maktoum, Ruler of Dubai, by Turki bin Said, Sultan of Muscat and Oman.
Hatta,UAE