Passengers from these countries can travel to Dubai despite entry visa suspension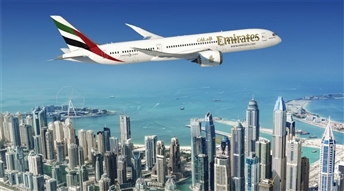 Emirates airline also denied social media reports that it is planning to suspend all flights from March 17
On Saturday, March 14, the UAE announced that it would suspend the issuance of all visas to foreigners with effect from Tuesday, March 17, as a precautionary measure to contain the spread of the Covid-19 coronavirus pandemic.
However, on March 15, Dubai Airports issued a statement on its website clarifying that there will be exemptions to the rule.
.
It said that the issuance of entry visas will not be suspended for the passport holders of the following countries: Australia, Austria, Belgium, Brunei, Bulgaria, Canada, Croatia, Cyprus, Czech Republic, Denmark, Estonia, Finland, France, Germany, Greece, Hong Kong, Hungary, Iceland, Ireland, Italy (from Rome only), Japan, Latvia, Liechtenstein, Lithuania, Luxembourg, Malaysia, Malta, Monaco, Netherlands, New Zealand, Norway, Poland, Portugal, Romania, San Marino, Singapore, Slovakia, Slovenia, South Korea, Spain, Sweden, Switzerland, The Vatican, United Kingdom and The United States of America.
The suspension of entry visas also does not apply to diplomatic passport holders or those who have had visas issued prior to March 17.
Eligible passengers can continue to travel to and from the UAE, though may be subject to additional screening.
The statement said that all passengers arriving at Dubai International airport (DXB) would be subject to non-intrusive thermal scanning, although those arriving from Italy (Rome), Lebanon, China (Beijing), Syria and Thailand would be subject to additional thermal screenings and nasal swabs, carried out by the Dubai Health Authority.
The statement added that all scheduled passenger flights to and from the following countries from Dubai have been temporarily suspended until further notice:
• Bahrain
• Iraq (effective as of March 17)
• Islamic Republic of Iran
• Italy, except for Rome
• Kingdom of Saudi Arabia
• Kuwait
• Lebanon (effective as of March 17)
• People's Republic of China, except for Beijing
• Syria (effective as of March 17)
• Turkey (effective as of March 17)
All passengers departing on passenger flights from DXB bound for destinations in the United States will also undergo thermal screening.
Emirates Airline who tweeted the statement from Dubai Airports regarding the exemptions to the visa ban, also refuted claims on social media that it was planning to stop all flights from March 17.
Saudi Arabia has suspended all international flights to and from the kingdom from March 15 for a period of two weeks.
Kuwait too initiated the suspension of all commercial flights from March 13 for a period of two weeks.
source : gulfbusiness