Rising UAE music star Alan J releases debut single 'You Know'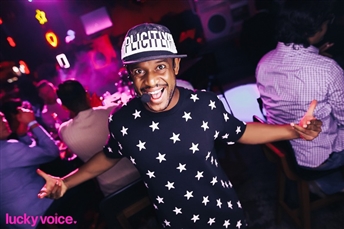 view gallery
Lucky Voice personality releases debut single recorded in Canada with renowned producer Mark Zubek

Alan J might be known as one of the leading cover band stars in the Middle East, but he's now stepping out into the limelight with his brilliant pop-reggae track 'You Know.' 

One of the most successful cover artists in the region with long-term award-winning residencies at The Hard Rock Cafe, The Music Room and Lucky Voice, the release of his debut track 'You Know' is a long-held ambition for the talented Canadian-born, UAE-based musician. 

'It's my dream and biggest passion, it's time I finally released something,' says Alan J. 'I want the world to know that I am a serious force to watch out for in the original music scene.' 

Originally written in his native Canada alongside noted jazz producer Mark Zubek, 'You Know' is a sizzling reggae tune, as horizontal and laid-back as the singer itself.

'You Know' is just the start of the original music journey for Alan J, an established artist who's built up a huge local following in the region. As well as gigs in Oman, Bahrain and Lebanon, he's played at sell-out festivals alongside ex-Oasis frontman Liam Gallagher and Toni Braxton in recent years. 

Further live shows have been pencilled in across the Middle East including Dubai and Saudi Arabia, with more live music to come in the next year thanks to his collaboration with fast-rising Nigerian producer SammYoung. 

''You Know' is a song that evokes memories of summer for people of all ages,' says Alan J. 'I want people to know that I make music and am not just a cover artist. I'm a little fish in a big sea ready to take on the world.'

So now you know!