OPA - An Upscale-Casual Greek Concept Set to Open in Dubai
(What's Up?)
7 months ago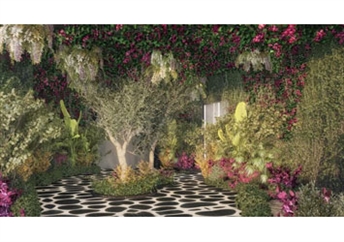 Offering an authentic Greek experience, Opa will soon open its doors at The Fairmont Hotel in Dubai. Featuring an affordable menu specialising in Greek cuisine coupled with charming interiors and friendly ambiance, Opa promises a multi-sensory traditional Greek experience, from the Zorba dance to smashing dishes, to Greek inspired music and various entertainment.
Originating from the Greek word frequently used during wedding celebrations and traditional dancing, "Opa" is the expression that accompanies purposeful or accidental plate smashing.  Boasting an extensive selection of Greek flavours and spices, the carefully curated menu includes tender grilled meats, zesty salads, fresh fish dishes and sweet pastries inspired by the Grecian islands, alongside a few alternative dishes paired with hops and grapes.
Using the highest level of quality ingredients, fresh products and outstanding hospitality, Opa will redefine the Greek concept in an upscale interactive setting, while presenting a taste of its diverse heritage to the UAE.
Contact Details
Email: reservations@opadubai.com
Number: +971 4 357 0557
Location: 1st Level, Fairmont Dubai, Sheikh Zayed Road, Trade Centre Area - Dubai (Direct elevator access from the valet)